Most Popular Programming Languages, Frameworks, Libraries, And Databases | 2017
Stack Overflow has released its much-anticipated Developer Survey 2017. This year, over 64,000 developers took part in the survey and shared their preferences. The survey revealed that for the fifth time in a row, JavaScript was the most commonly used programming language, followed by SQL and Java.
S

tack Overflow is the world's largest online community for programmers where they can learn languages, share code, and help each other. The website also releases its annual developer survey which gives a pretty solid idea of current programming trends, the work lives of developers, their habits and preferences, etc.

Since 2011, Stack Overflow is conducting this survey each year.

This year's survey

is the biggest in Stack Overflow's history with 64,000 developers taking part. Over the course of next few days, I'll be telling you about some of the major highlights of this survey.
Most popular programming languages:
For the fifth time in a row, JavaScript has topped the list of the most commonly used programming languages. JavaScript is followed by SQL and Java.
The growth of Python is notable. It has overtaken PHP for the first time in five years. Here's the list of the most popular programming languages: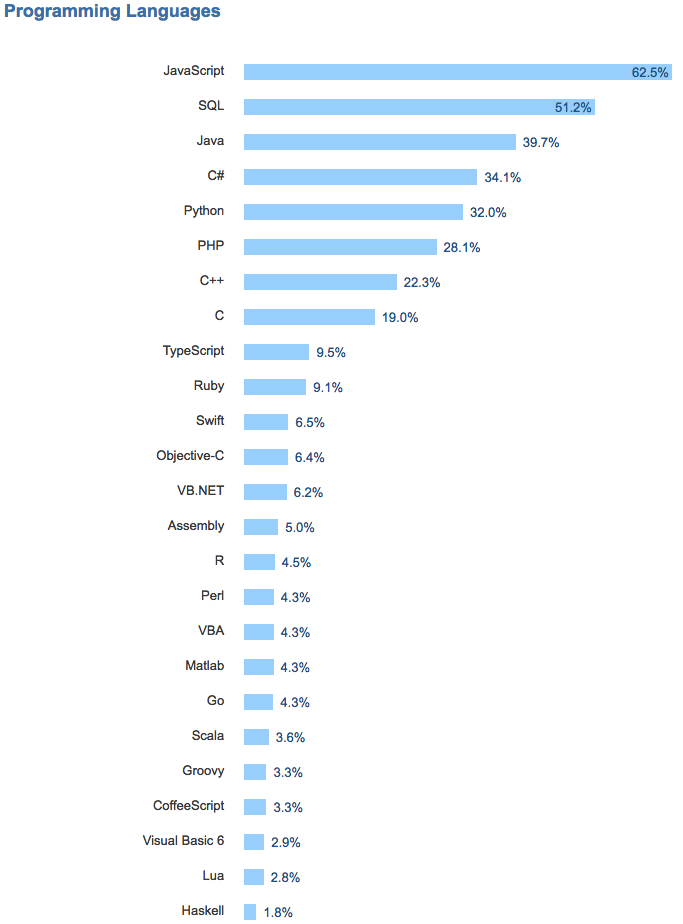 Get the best deals on e-learning courses from Fossbytes Academy:
Most popular frameworks, libraries:
In this category,
Node.js
and AngularJS continue to be the most commonly used technologies: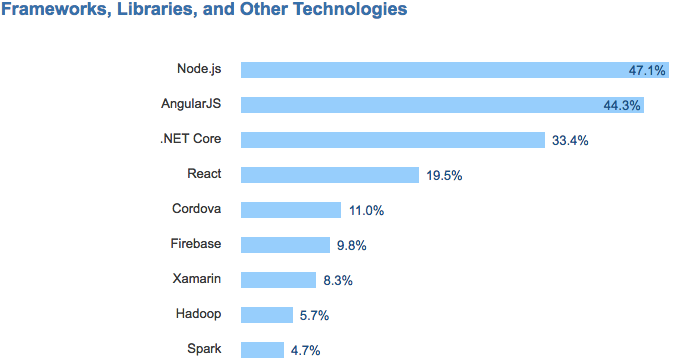 Most popular databases:
For the first time in its survey, Stack Overflow asked the developers what databases they were using. MySQL and SQL Server turned out to be the biggest databases: